Business Telephone Systems
At Nexus IP, we offer consultancy, design, supply, installation, and maintenance for all your business telephony needs.
Our holistic approach provides our clients with a single point of contact for telephone systems and handsets, telephone system maintenance, telephone lines, broadband, wireless LAN, and comprehensive network infrastructures. Through constant professional development and certification, you can be assured that we know how to deliver on your expectations.
5 Star Reviews
"Excellent attention to customer requirement and expectations, thoroughly recommend." - Adam Waters (Verisma Management Ltd)
"Having looked for a decent telecoms provider, it only took one call, that was with Nexus. Speaking with James, I felt all would be arranged, sorted and stress free and thats exactly what it was, the installation was on time, on budget and the pre and post sales support was excellent. I would highly recommend Nexus." - Russell (via TrustPilot)
"We got so frustrated with our previous maintainer, we simply lost trust in out telephone system altogether. Unify suggested we speak with Mark, and I'm happy to say our faith is restored. Mark made the effort to understand what my business needs and told me the steps required. I feel informed, and that means I can make the right decisions for my business. Thank you Mark." - Adam Delaney (Dillons Property)
"I have worked with Nexus IP for over 10 years and have always found the team to have a 'can do' attitude. Undoubted experts in the voice arena, the Nexus IP team look at a solution based approach that is tailored to a client's specific requirements and budget. Having embraced the world of 'Converged IP', I have worked with Nexus IP on wireless, switching and, cabling projects, as well as WAN connectivity. Add to this the comprehensive support offerings and I would consider Nexus IP as a partner rather than a third party supplier." - Paul (via TrustPilot)
"I have worked with Mark Casey since 1999 and with Nexus IP since its inception. The business has always had technical expertise at its heart and the team excel at marrying this with customer needs in a cost effective manner. Suppliers stand or fall by the reputation their resellers make - in the 6 years I ran Siemens' UK reseller business, Nexus IP represented the very best standards." - Neil Moulton (via TrustPilot)
Trust
Nexus IP are a trusted provider of business telephony, serving clients nationwide from our headquarters in London. Our core services range from traditional PBX telephony through to cloud and VoIP telephony.
Longevity
Our relationships with our clients are built to last. Our top-tier relationships with system vendors let us offer guaranteed-fix telephone maintenance contracts and enterprise-grade resilient telephony to the SMB market. 98% of our clients stay with us.
Experience
Our team have over 30 years' experience in the telecoms industry, which allows us to give you expert advice and guidance so every decision is fully informed for the future of your business telephony.
Choose Nexus IP for experts in planning ahead.
— Keep your focus within your comfort zone and let us take care of the rest —
— The more time we have to plan, the better the service you receive —
— Speak to us now if you are thinking of moving within the next 12 months —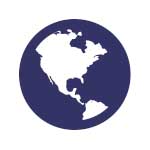 Broadband Provision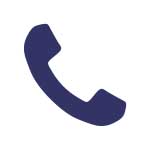 Voice &
Video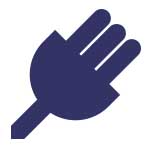 Data & Electrical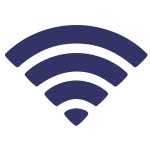 Wired & Wireless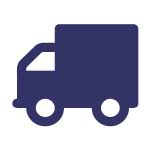 Equipment Relocation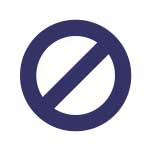 Access Control
We specialise in the latest cloud and VoIP technology, providing voice connectivity on a monthly per-user cost model. Nexus IP have a long history in PBX business telephony and were an early adopter of the VoIP model, bringing it into our portfolio in 2005.
When delivered correctly, VoIP is a powerful business tool that can reduce costs, improve business communication, and deliver a more cohesive customer experience.
Read More
As part of our portfolio of equipment supplied to our clients, Nexus IP provide handsets, headsets, call logging, and call recording systems, battery backup systems, network switches and routers, wireless access points, and public hotspots, to name a few. We regularly review suppliers and vendors to ensure the products we offer are suitable and futureproof. All new products are run on bench tests within our laboratory and used by our own staff prior to adoption into our portfolio. This ensures that we know first-hand how the product performs, and how to support it.
Read More
Find the Right Solution for Your Business
Nexus IP are the preferred installation and maintenance provider for a number of system vendors.
— Pursuit of excellence —
— Understanding of client needs and performance metrics —
— In-house testing and design laboratory —
— Telephone systems designed and tested to each client's specific requirements —
— Ethos to maintain long term client relationships —
We meet vendor requirements on reputation, not sales volume.
Our Maintenance Performance