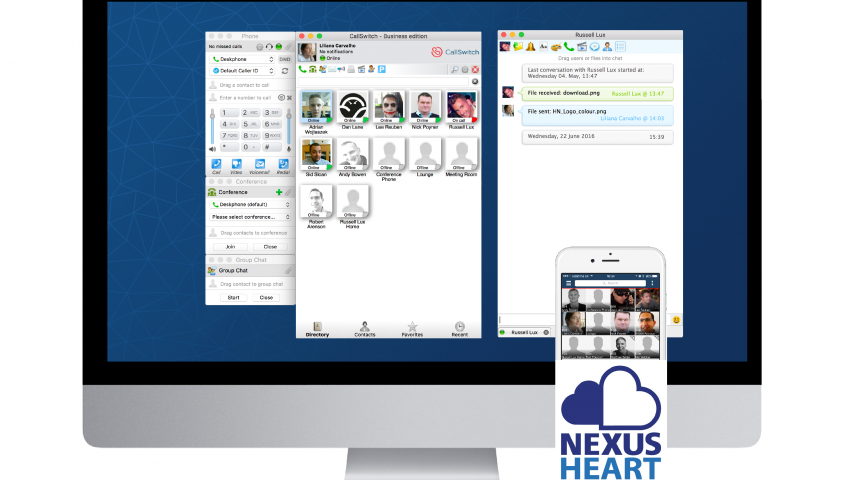 Nexus Heart
Nexus Heart is 100% hosted in the cloud, your existing telephone system is no longer needed, which means users simply need a VoIP telephone handset and an internet connection.
If your internet connection fails our service will automatically re-route calls to nominated numbers. These could be your mobile phone number or alternative landlines to ensure that you are always able to receive calls.
Nexus Heart Cloud Features
Mobile Apps

Conference Call

Account Manager

Call Recording

Unified Voicemail

Call Monitoring

Multi Location

Land Line Numbers

Auto Attendant

Mobile Pairing

Click to Dial

Hot Desking

Speakerphone Paging

Call Group

Call Management

Fax

Our Network
---
Our hosted platform runs from secure data centres located in London and is specifically designed to:
Supports the end-to-end automation of customer transactions between our network platform
Facilitate the rapid development and deployment of new product functionality
Ensure high level of system availability via multiple layers of technical and geographic resilience
Let us show you how Nexus Heart can take your business to the next generation of communication platforms.
Get in touch