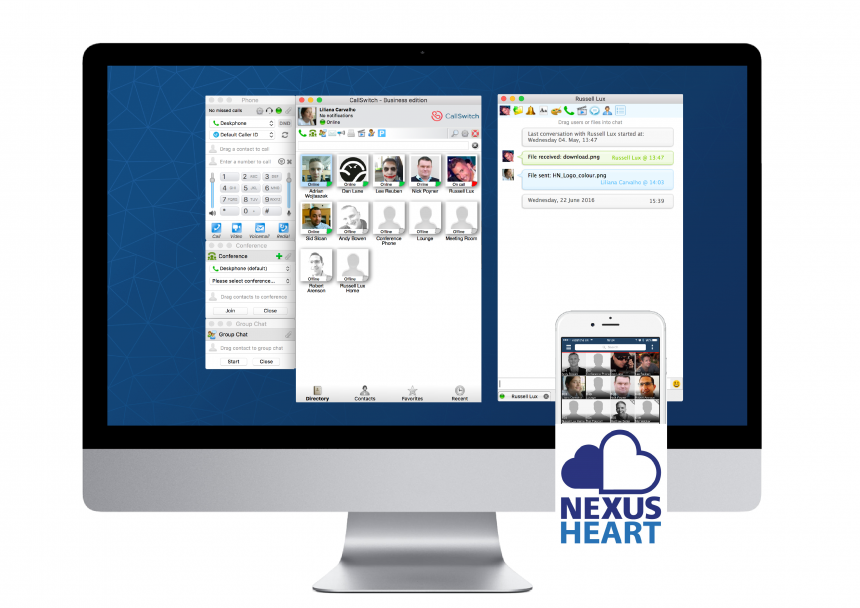 Nexus Heart
Nexus IP is an award-winning provider of VoIP telephony, using the same technology we already provide to our clients. We believe in honesty, transparency and simplicity. Our project management and support is delivered in-house to make sure we provide the best service to clients, with that formula Nexus Heart is born.
Our hosted platform runs from secure data centers located in London.
PBX is a private telephony network that is used by a company or organisation to make calls and control how they flow into the building. Traditionally a PBX would be held in a rack or on the wall at the company's premises which would be connected to the Public Switched Telephone Network (PSTN) via ISDN lines.
Hosted telephony is cloud based, this means that the brain of the system resides in a data center off site and the only hardware required in its offices are the handsets themselves. Calls can be made using a data connection – which go over a broadband line, ethernet circuit or similar, removing the requirement for ISDN.
Hosted PBX Services
The Nexus Heart platform provides advanced call function capabilities while allowing business an affordable and configurable solution. This also allows users remote access to their office which is seamlessly integrated under a single unified telephony system.
How It Works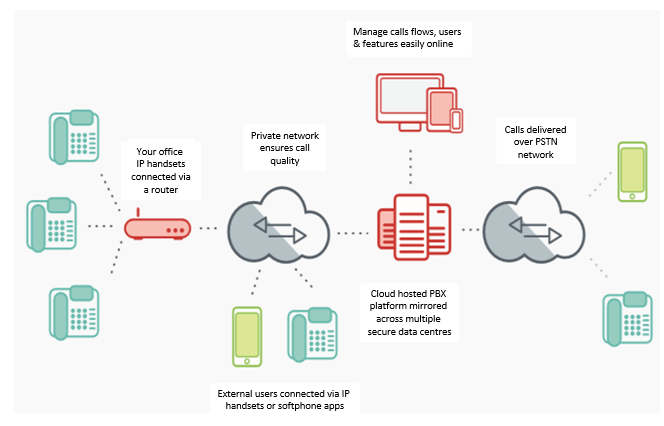 The Benefits of a Hosted System over a PBX
Make changes, moves and additions instantly
Free calls between your offices
Manage your own calls and facilities
Great voice quality
Disaster Recovery/Business continuity as standard
Let your staff work flexibly wherever they want
Recent Posts
Subscribe to our Mailing List