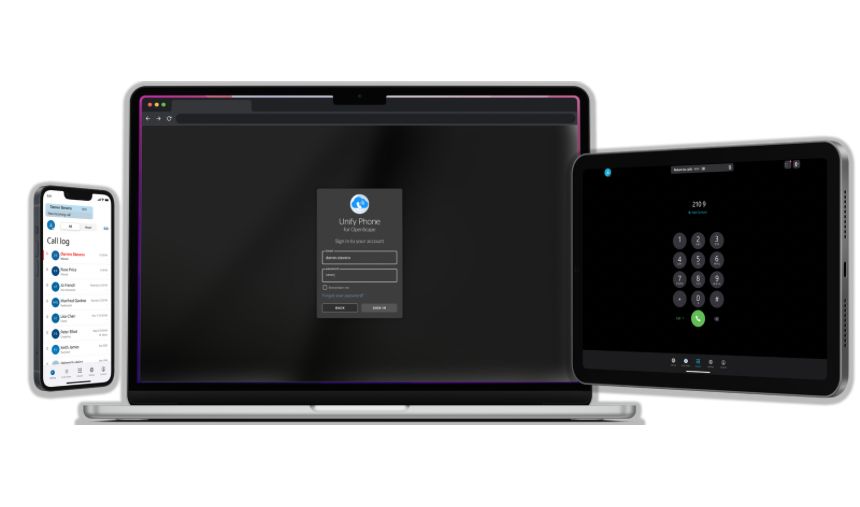 Unify Phone for OpenScape Business
Unify Phone has really supercharged OpenScape Voice, Unify OpenScape 4000 and OpenScape Business, and even breathed life back into the old HiPath 3000 range.
We have deployed Unify Phone now to a number of clients and it has been really well received. The push pull call functionality really does create a slick mobility solution that allows users to easily switch between desk phone, PC and their mobile phone, so they can always be reachable The addition of real-time call metrics for current active call is also a great feature.
Looking forward to the next updates for Unify Phone.
Recent Posts
Subscribe to our Mailing List