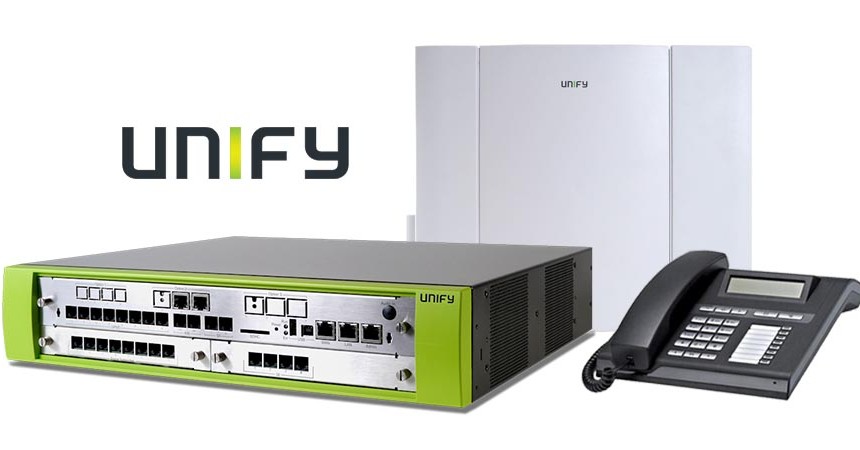 Unify OpenScape Maintenance
Nexus IP is based in London and we provide telephone system maintenance to London and home counties via our fully trained engineers.
In the past, Siemens Communications merged with Atos and was rebranded as Unify.  Since then the Unify OpenScape Business systems were launched as replacements for their highly successful Siemens HiCom and HiPath and OpenScape Office range of systems that they had in the market for the past 20 years.
Our dedicated in-house engineers provide Unify business telephone system maintenance, not only for the new OpenScape systems, but we also support legacy systems that are no longer in production or supported by the manufacturer.
Recommended
System Audit
Free
We provide a Survival Pack recommendation:
Essential items to keep on site (typical cost <£1,000)
Recommended
SIP Trunks
Free
Prepare for the ISDN switch off
Hardware provided free 3 year SIP trunk contracts. Only pay for installation and trunk rental
We offer support on the following OpenScape systems:
For up to 30 extensions, the wall-mount X1 is an all in one system designed for startups, branch offices and the home. Features include voice, unified communications and a mobile phone client.
Wall-mount or rack-mount, up to 500 extensions in a single box. Including voice, unified communications and the mobile client. The X3 is designed for ISDN2 and SIP trunk line connectivity.
Designed for ISDN2, ISDN30 and SIP trunk connectivity; the X5 can scale up to 500 extensions. Voice, unified communications and the mobile client all available in wall-mount and rack-mount.
The X8 allows connection to multiple ISDN30 circuits, with a maximum capacity of 500 extensions. Available as floor-standing or rack-mount, this system includes voice, unified communications and the mobile client.
The 'S' model is a soft switch designed for installation on a Linux platform, and supported within VMware and HyperV. Providing up to 1,500 extensions, with trunk lines in the form of SIP, ISDN2 or ISDN30. Includes voice, unified communications and the mobile application.
Step up to enterprise-level communications with Unify's all-in-one communications solution with voice, unified communications, collaboration, mobility and contact centre. Extends up to 2,000 users.
Designed for businesses with up to 100,000 users, OpenScape 4000 can be described in three words: bulletproof heavy lifting. Features include UC, mobility applications, contact centre support, and active-standby dual node architecture for resiliency.
Dedicated Account Management
We believe in building relationship with our client and for that reason, we will assign you with a dedicated Account Manager as a first point of contact who would be your backbone of support. We use this approch to provide the highest level of customer service in the industry.
Maintenance
We provide maintenance and 24/7 support with all Unify Openscape versions. All of our engineers have completed extensive training from Siemens and Unify and they fully understand the importance of fixing issues quickly and efficiently to keep up your business communications.
OpenScape Maintenance
v1 to v9 systems covered
Analogue, digital and SIP trunk lines
Optiset, OptiPoint, OpenStage & OpenScape range
Server and PBX support
System resizing available
Enhancement Options
Operator consoles
Contact centre
User headsets
Cabling surveys
System upgrades
UPS/battery backup
Voice firewalls
Call logging and call recording
Maintenance Breakdown
Support contracts from as little as 6 months
Transferable maintenance if you intend to upgrade
4-hour response SLA
Pay monthly, quarterly or annually
System dedicated engineers
No pressure to upgrade