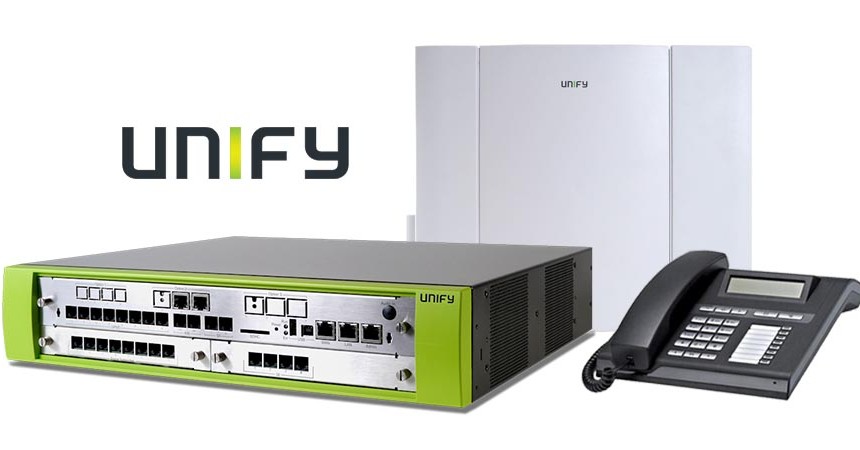 Unify Big Bundle Exclusive Offer
We are pleased to announce we have secured an exclusive bundle offer with Unify for clients looking to save on the purchase of a new VoIP enabled telephone system. Exclusively available on X1 and X3 systems, the bundle includes the system, handsets and licences. You can buy the bundle with or without installation, so if you wish to save on an upcoming cost then buy now and arrange installation later.
This offer is designed for small businesses looking for an on-premise VoIP ready telephone system.
Small Business Phone System
This bundle offer provides your small business or start up with a VoIP telephone system at a fraction of the cost. The best thing about VoIP systems is that they are completely scalable – if you buy today, your new telephone system can grow with your business as and when you need it to (all the way up to 500 extensions with the X3). Thanks to the SIP telephone lines, this system will connect externally on practically any internet connection giving your business cheaper phone calls, better security, and more efficient disaster recovery. Place your order today, and you will receive:
Choice of wall mount or rack mount system

24x handset licences

Licencing for 30x SIP trunks

1x voicemail licence

1x database connector licence

Auto attendant licence
All qualifying orders will receive 20% discount on list price. Order more Unify hardware or software at the same time and the same discount level will be applied across the whole order. This offer is exclusive to Nexus IP.
Complete VoIP Phone System
In addition, all orders will receive:
Free 3 years software support

Free call data export tool

Free SIP trunk set-up and registration
Order your SIP trunks from Nexus IP
and benefit from further cost savings and security features
Find out why Unify recommend us as the UK's premier provider of Unify hardware, installation and support. Get in touch to take advantage of this limited time offer.
This offer is subject to availability; when it's gone, it's gone
The bundle offer minimum is fixed, it cannot be amended or reduced, only increased upon
Subject to our standard terms and conditions of sale