Unify Phone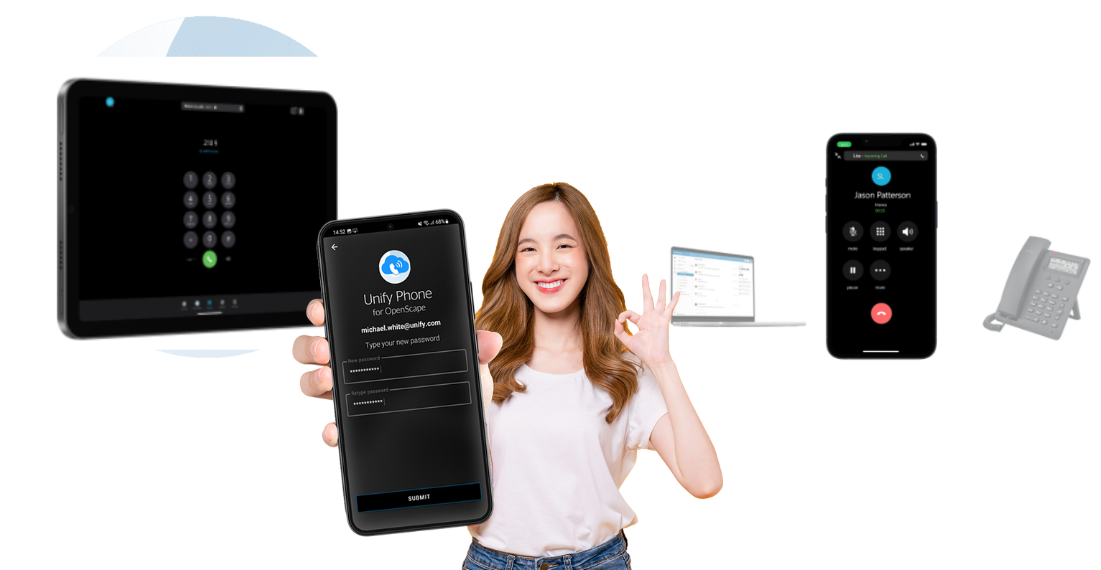 Unify Phone
Unify Phone harnesses the power of your OpenScape Business platform and lets you take it anywhere, anytime on any device.
Beautifully simple, yet incredibly powerful the Unify Phone application is ideal for people on the move. HD quality voice is delivered over 3G/4G/5G or wi-fi for remote workers. Unify Video delivers a suite of web collaboration tools to your fingertips.
Unify phone allows you to seamlessly move calls between your devices. On your desktop or laptop, it's a progressive web application. Android or iOS users can simply download the mobile application.
Mobile working has never been this easy. Users will love the simplicity and your clients will love the increased access to your key team members.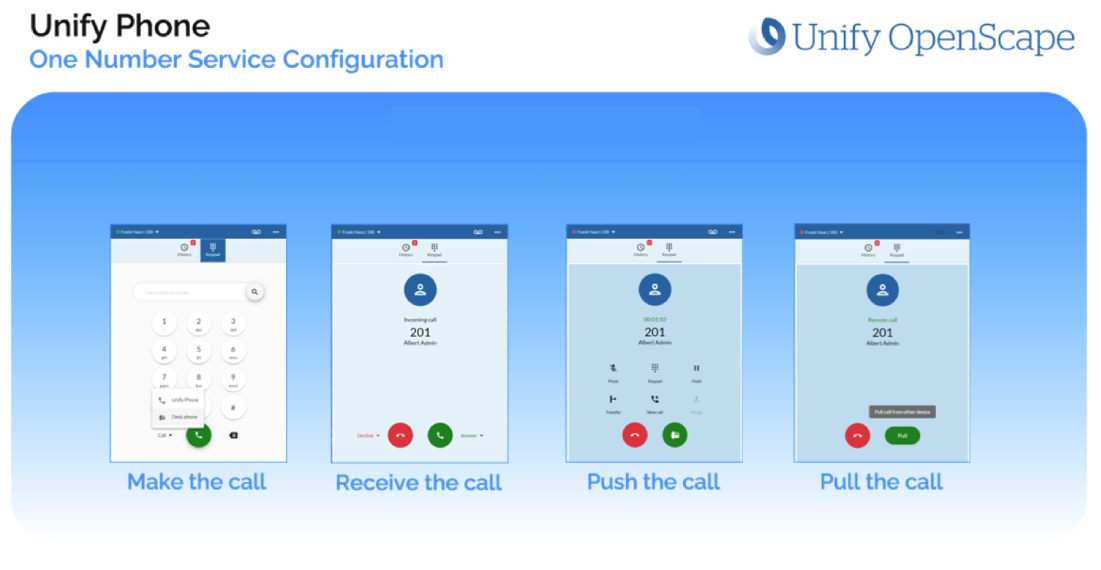 Unify Phone –
Telephony on the move
• Progressive web application working with Google Chrome or Microsoft Edge.
• iOS Store and Google Play Application.
• Push / Pull calls from other devices.
• Call transfer, hold and merge calls easily.
• Directory access.
To view Unify Phone in action, visit this link: Unify Phone in Action