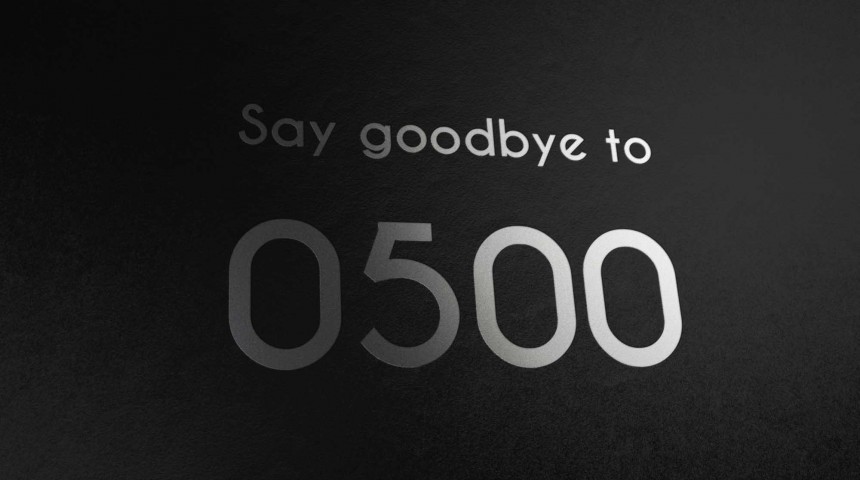 0500 Number Range
As you may already be aware, 0500 are being withdrawn from service in 2017. If you are not already making plans to move your 0500 numbers to another number, you should start ahead of 3rd June 2017.
What are 0500 Numbers?
0500 numbers are Freephone numbers, similar as the 0800 number range. They are used by public and private sector to provide zero charge calls to the caller, with the cost of the call being charged to the company owning the Freephone number.
0500 numbers are not usually included in mobile phone call packages, even after the 2015 Ofcom review that brought 0800 numbers within mobile phone bundles. This was intentional; 0500 numbers have been heading toward permanent removal for a while. Largely sold by Cable and Wireless since launch in 1982, the number range was withdrawn from sale in 2001 due to poor market awareness on cost and availability. 0500 numbers that have ported away from Cable & Wireless, now managed by other billing providers, will still be withdrawn on 3rd June 2017.
Protecting your Published Numbers
We are able to provide owners of 0500 numbers the option of an 0808 5 number as a direct replacement; for example 0500 123 456 becomes 0808 5 123 456. 080 numbers are free to call from landlines and included in mobile phone call packages. If your 0500 number is published on business cards, websites or email signatures, talk to us and we will transfer your number for you.
Alternative Options
You may opt to replace your 0500 number with an 03 number. 03 numbers are the same cost to call as local and national numbers and included in mobile call bundles; this reduces cost to the number owner whilst still providing an affordable, non-geographic number for clients.
The provision of SIP trunks will allow previously geographically-locked numbers (e.g. 0203) to now be available almost anywhere in the world. With an appropriately scoped internet connection, SIP trunks will provide a high definition, real-time voice connection, and retain their assigned telephone number no matter where the internet connection is. This not only helps promote a local presence (for local call rates), it can also reduce international calling costs with the call breaking out from a local/national number in the overseas country.
If you need support with updating your 0500 number, or want to find out how much you could save on your phone and data package, please get in touch.
Recent Posts
Subscribe to our Mailing List