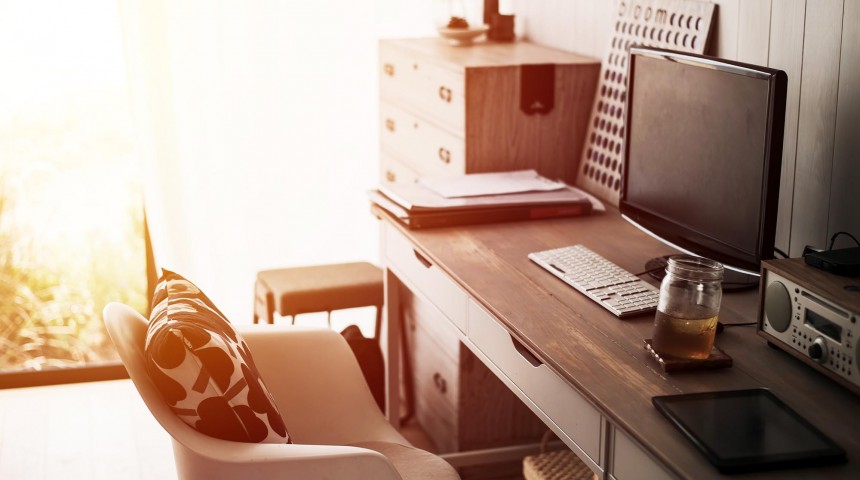 National Work From Home Day
National Work From Home Day
Telecoms Technology Extends Your Office, Letting Employees Work from Home
It's National Work From Home Day, and 4.2 million Britons have permanently left the office to do just that. Over a third of those are employed by a business that has chosen to take a flexible approach and reap the rewards.
Working from home has become incredibly popular over the last decade; businesses that embrace collaborative and cloud technologies have been able to reduce their premises (and associated costs) and massively improve productivity among their work force. The TUC reports that a massive 1.8 million workers dream of working from home to improve their life/work balance – offering this option could help to recruit a higher calibre of employees, from a much wider geographical area.
Working From Home Improves Productivity
While trust is a major issue involved in working from home, studies have shown that home workers are actually much more productive. A 10-month long study at CTrip.com (a billion dollar company) showed that teleworkers were far more productive, answering more calls, working more hours, and using less sick leave. The workers themselves also reported being happier and the staff attrition rate was far lower compared to office staff. By the conclusion of the study, home workers saved the business an average of $2,000 each.
Home Working Technology
So, you want your employees to work longer hours, take fewer sick days, and still be happier. It's important to make sure that they have the tools they need to do their job efficiently, without incurring costs that would outweigh the financial benefits of home working.
Collaborative tools such as Skype for Business means that home workers can still attend meetings without having to travel in to the office. Business packages allow desktop sharing, document sharing, instant messaging and presence, while Skype Manager allows you to maintain control of the accounts and products such as Voicemail, subscriptions, and Skype Connect.
If you're more concerned about cohesion than the occasional meeting, VoIP technology can be a huge help. Handsets can just be plugged in at home and treated like a standard office phone. If you don't want to buy additional handsets, you can even turn employees' mobile phones into softphones with an app, which means that clients can call them directly on a business number and you can seamlessly transfer calls from the office to your homeworkers.
Businesses increasingly understand the importance of offering a good life/work balance and reduce infrastructure costs. Offering home worker positions can help boost recruitment, improve productivity, and even increase profits. Is your business ready?
Recent Posts
Subscribe to our Mailing List