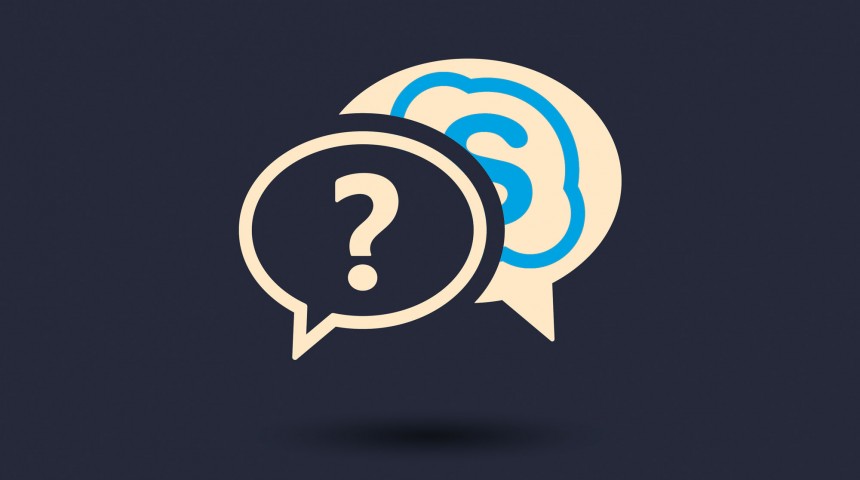 Understanding Skype for Business
Understanding Skype for Business
Skype for Business, Skype4B, SfB…the names get shorter the more you read into it, but the product itself is no clearer to many small businesses wondering if it is the right fit for them. Researching which product is the right fit can be a mammoth task, so here is a guide to help.
If you are wondering how Skype for Business fits in with Lync; they are the same product. Formerly called Lync, the platform was re-branded along with a user interface refresh to move closer to the well-known Skype. The word on the street suggests this was because Skype is a known brand; it does not make sense for Microsoft to market a new brand for their voice platform when they already have a household name available.
Skype vs Skype for Business
Most of us are familiar with Skype – on our mobile phone, laptop, PC and Xbox. Free calls and instant messaging, to keep in touch with friends and family. Free calls are only on Skype-to-Skype calls though; if you want to calls via PSTN (the public phone network) then you will need to pay, and the call rates are currently about twice the rate that a business typically pays. Skype is not intended as a business product, so don't expect much in the way of call handling features, such as transferring from one person to another. And don't expect any business grade support on Skype; if your telephone system is down, then all you can do is wait. If you do find yourself in that position, you should spend that time understanding what the loss of telephony is costing you in direct lost revenue and brand damage.
Skype for Business Options
A moment for definition is required. Skype for business can come in three flavours:
On-premise – as per traditional telephony, a telephone system installed at your premises (or within your network of premises)
Private cloud – your telephone system in a data centre, exclusively for your own use
Public cloud – a telephone system in a data centre, shared by all other public subscribers
There are two routes to fulfilment: buy directly from Microsoft, or buy from a reseller.
Option 1 – Buy Directly from Microsoft
This is only available as public cloud, already launched in America and shortly coming to the UK. The word 'buy' is misleading; you will never own the telephone system if you go directly to Microsoft. Consider it rental; sign up to an annual contract and pay per user, per month, for a telephone system that is always on the latest software level, maintained in the cloud and supported directly by Microsoft. As with any public hosted system, you can expect security to be very high. Resiliency at the data centre will be equally capable.
A word of caution though – you will be on a public cloud telephone system. Think of it as catching a bus instead of driving your own car. You can't choose bus times, the route, the speed, the wheels or the colour; nor when it is fixed, upgraded, serviced or retired. You will have to fit in with what is provided. No choice, no bespoke configuration. If you don't like the out-of-the-box Skype for Business then don't buy directly from Microsoft.
Microsoft's SLA is 99.9% (reference link). For every 1,000 minutes, 1 minute of failure is acceptable.  That's 1.44 minutes of lost communications per day; 8.76 hours per year, considered as acceptable by the vendor.
Option 2 – Buy from a Reseller
The reseller market can provide you the choice of on-premise, private cloud, or public cloud. On-premise and private cloud are both installs of the same telephone system – your own car, not the bus – the difference between the two is where you park it. On-premise is your own garage; private cloud is a secure car park with chauffeur service. Having on-premise or private cloud gives you total control over what features you want and how you want them configured because it is your own, private telephone system.
On-premise and private cloud systems need ongoing attention though – you will need to plan for upgrades, security, a firewall and maintenance. The costs of these may not be included in your price plan; a trusted reseller would be expected to let you know what is and is not covered. You have the authority to choose when the planned maintenance takes place.
The main difference between on-premise and private cloud is resiliency. A data centre will have multiple routes to the National Grid, onsite diesel generators, multiple fibre ethernet connections, fire suppression systems that won't stop equipment working, 24/7 security and very effective access control. Data centres are amongst the most secure places to access in the country. You won't find their location advertised, they won't be in a flood plain and they won't be under a flight path. It might sound expensive, but you only rent the rack space or power you require; costs are well worth looking into.
A reseller's SLA is 99.999% (or should be – check before you choose a reseller). That is an enterprise level SLA, usually reserved for the likes of the BBC and the NHS. That's an acceptable downtime of 5.25 minutes a year.
Other Considerations
Maintenance
Who is maintaining the handsets, headsets, local switches and cabling infrastructure? Microsoft will never visit your site; handsets may only come with a manufacturer warranty; and a reseller's contract may only cover the telephone system itself. That may be what you prefer, but it is quite a change from traditional telephony maintenance contracts. Make sure you discuss the maintenance level you require with your trusted reseller to avoid unpleasant surprises in the future.
Headsets or handsets
This is often considered an afterthought, but employee acceptance is a significant factor when adopting new technology. If you invest in a better way to work, you need your company to use the tools you provide. Many people are resistant to change, but some roles are better served by headsets. An engaged workforce will always perform better, so it may be easier to let your teams make their own individual choice. Ask to visit a demo facility for testing.
Competitors
It is worth reviewing other products within the marketplace to see how they stack up. Unify, for example, have their carrier-grade telephone system – OpenScape Voice – in the cloud, providing voice for £8.95 per user per month, and full unified communications for less than £15 per user per month. This is an enterprise level telephone system, used by HMRC, The BBC, Scottish Parliament and Oxford University, now affordable to any size of business.
Recent Posts
Subscribe to our Mailing List